The Top Three Changes for Small Businesses in Magento 2.4.5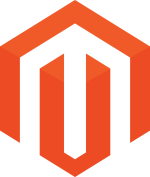 In August, Adobe released version 2.4.5 of the Magento Open Source platform, as well as the corresponding release of Adobe Commerce, their "pro" version. We took a look through the copious release notes to see what was most interesting. Here's our "Top 3" list of changes that would be of interest for Small Business merchants.
#3 - Security Enhancements
Every Magento release comes with a plethora of security updates and fixes, and this version is no different. It's great to see the Magento team and community make the security of the platform a priority.
This release includes, notably, extended support for RECAPTCHA throughout the interface, new inventory ACL resources for better control of permissions, and critical fixes for various arbitrary code execution and privilege escalation vulnerabilities. The critical fixes have been back-ported through the 2.3.7 release, if you're not quite ready for the full upgrade.
#2 - Apple Pay in Payment Services
Adobe has added support for payment with Apple Pay to their Payment Services platform. This can significantly simplify the checkout experience for your customers and improve the likelihood of conversion.
Note, if you're not using Payment Services, there are a number of third party modules available that provide support for Apple Pay, albeit with a bit more complicated configuration.
#1 - Google Analytics 4
If you're not already aware, Google is terminating its Universal Analytics platform in July of 2023. That means you'll have to switch over to the new version if you want to keep collecting data. Magento 2.4.5 is the first release from Adobe that supports the new version of Google's platform. It does the job, and it's great that we don't have to go searching for an extension to get it working.
Check Out the Full Release Notes
There's plenty of more good stuff in Magento 2.4.5. Check out the full release notes for both Magento Open Source and Adobe Commerce.
---
Looking to upgrade to Magento 2.4.5? We can help! Fill out our contact form or give us a call at (215) 290-0636 today!