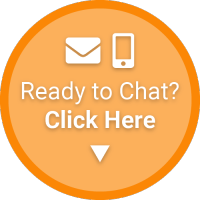 We build websites that
work

for you.

We believe that a business website should be much more than just a place to get directions to your office. It should be a powerful part of your business strategy. It should be bringing you leads, converting sales and making you money. And you should know exactly how much.
Does your website do that? Most don't, and here's why...
An attractive design is not enough.
Pretty is nice, but is it usable? Is it useful? On any device? For an effective website, beauty must be more than skin deep.
Compelling content is not enough.
Think about this site here for a moment. Be honest — how much of it are you really going to read? To convert, you need to get your point across as efficiently as possible.
Keyword SEO is not enough.
Maybe you can get people to your site — but what do you need them to do when they get there?
Reliable hosting is not enough.
If a site runs in the cloud and no one is there to browse it, does it make a sound?
You need a comprehensive solution to thrive on the web.
Business websites from Logicbrush Studios give you all of that and more. Read on to find out just how we do it.
So give us a call...
We're generally available Monday through Friday, 9am - 2:30pm Eastern time. You can always leave us a message, however.
phone_iphone (215) 290-0636
You can text as well, if you prefer.
Or we'll call you...