Are you looking for a Magento specialist?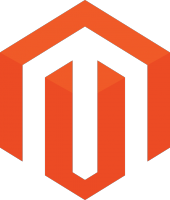 We're Logicbrush Studios, and we're your team.
If you're not familiar, Magento is one of the most popular open source e-commerce platform on the internet. Written in PHP and running on the ubiquitous LAMP stack, Magento powers thousands of storefronts of all sizes. It's build to be extensible as well, with an online marketplace that offers off-the-shelf pluggable components, and a comprehensive API for developing custom behavior.
With the recent release of Magento 2, the platform has become faster, more secure and easier to manage and develop for.
We've built quite a few websites in Magento, and we're familiar with the ins-and-outs of magento development, module installation and updating. We can handle tasks as simple as module installations and security patches, to custom behavior and theming.
We've worked in both the enterprise and community editions of the platform, and we're quite comfortable in both.
We can assist with...
Major & minor version upgrades
Custom development
Theme development
Troubleshooting
General questions
Training
Please get in touch using our contact form. We'd love to hear about your project!